HATFIELD PEVEREL PARISH COUNCIL BURIAL GROUND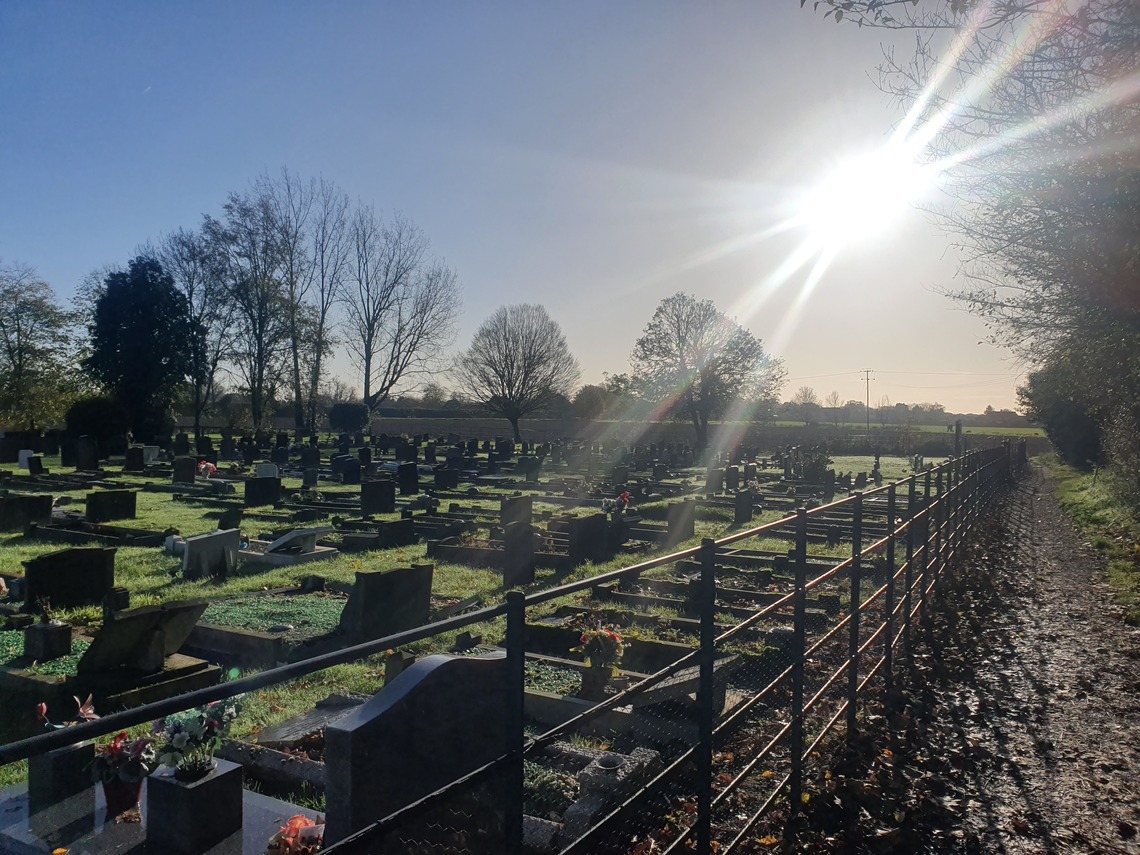 Interments in the Parish Council's burial ground can take place on weekdays only, until 2pm (midday on Tuesdays)
Burial ground rules and regulations are currently under review.
To organise an interment or discuss memorials, please call 01245 382865 or email burials@hatfieldpeverelpc.com
Burial Ground Fees and Charges
The above fees and charges take effect from 1st March 2023. In addition, there is a charge of £90 to transfer the Exclusive Right of Burial into someone else's name.
Please note:
A resident is a person who was resident in the Parish at the time of their death.
Non-resident is a person not living in the Parish at the time of death with the following exceptions:
i) Former residents who purchased a grant of exclusive right of burial whilst resident in the Parish.
ii) Former residents who (within the last 5 years) by reason of age and infirmity are forced to move out of the Parish for purposes of care.
iii) In the case of a still born child or child whose age at the time of death did not exceed the age of 12, where the parents (or one of them) at the time of death were residents.
For burials, the Funeral Director will be responsible for appointing a grave digger. The Parish Council requires that all 'spoil' from the digging of graves is removed from the site at the time of interment.
You can download the relevant forms by clicking on the links below: