Special Constable Recruitment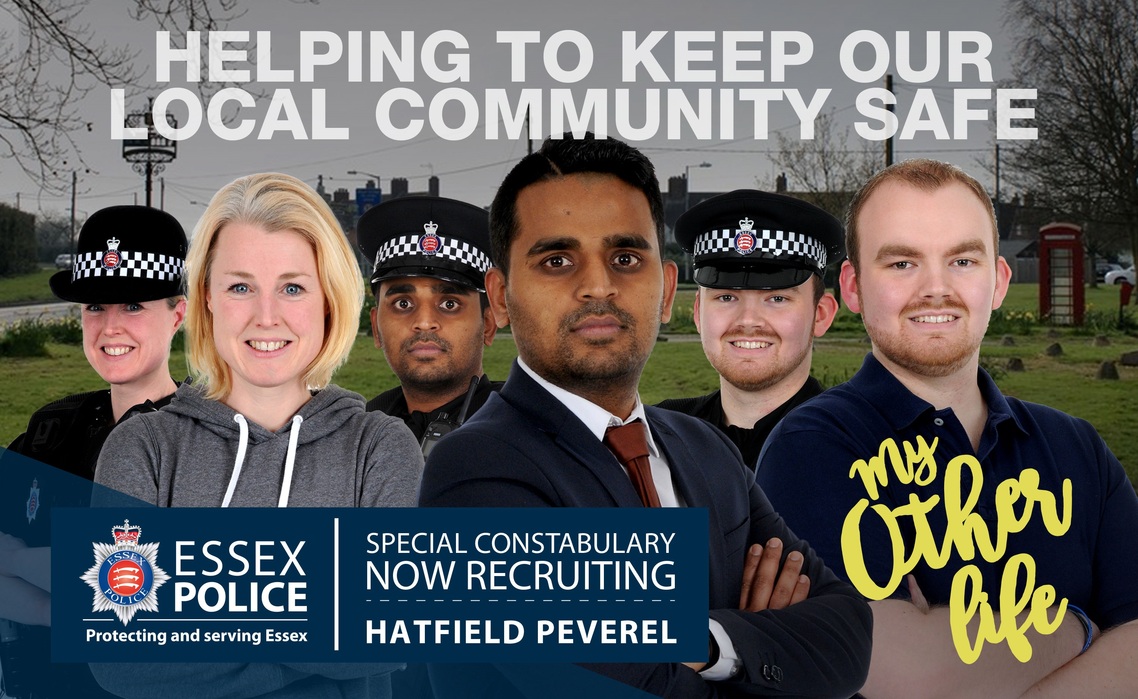 Hatfield Peverel is located between Chelmsford, 7 miles to the west, and Witham, 2 miles to the east, and some 4.5 miles to the northwest of Maldon. The parish covers approximately seven square miles (1912 Ha) and is unevenly bisected by the A12 and the railway line, which runs through its northern part from the southwest to the northeast. The parish has a total population of around 4,400 people. There are two primary schools, public houses and a village hall. The parish has a large amount of recreational land with play equipment. There is a low crime rate, but there are incidences of antisocial behaviour and occasional acts of vandalism, usually around the recreational areas. A Hatfield Peverel and Nounsley Community Special Constable will:
Be integrated into a Community Policing Team

Start and end their duty as close to their community as possible, potentially from another agency's premises

Spend the majority of their time within the council area's neighbourhoods.

Be visible and accessible in local communities on uniformed, foot or cycle patrol.

Help address local issues and priorities as informed by the local council and police intelligence-led tasking.

Patrol hot spots identified through intelligence or which have been deemed to be priority areas.

Respond to police-related incidents within the council area.

Engage with local communities and support further recruitment of Specials.

Attend suitable local council meetings where available to do so.

Have regard to the Council's aims and objectives in their voluntary service.
So if you're interested in really looking after your little piece of the world please click on the link below. Hatfield Peverel and Nounsley would love to have you as part of their community team and we'd love to help you keep your area safe.
For further information about being a voluntary police officer in your community please visit :
https://police-jobs.org.uk/EssexPolice/job/Chelmsford-Essex-Police-Special-Constable/560497201/?locale=en_GB
Click for the answers to frequently asked questions!