Welcome to the official website of Hatfield Peverel Parish Council.
This website contains Parish Council information, as well as details and links to other organisations and clubs within the villages of Hatfield Peverel and Nounsley. PLEASE NOTE: THE PARISH COUNCIL'S CHILDREN'S PLAY AREAS AND MUGA PITCH ARE CLOSED UNTIL FURTHER NOTICE FOLLOWING HM GOVERNMENT'S INSTRUCTIONS ON MONDAY 23RD MARCH 2020. FOLLOWING THE GOVERNMENT'S STATEMENT THAT PLAY AREAS MAY RE-OPEN FROM 4TH JULY, PLEASE NOTE THAT THE PARISH COUNCIL'S EQUIPMENT REMAINS CLOSED UNTIL FURTHER MEASURES CAN BE PUT IN PLACE (AS REQUIRED). PLEASE BE PATIENT AND REFRAIN FROM USING THE EQUIPMENT UNTIL PERMITTED TO DO SO. THANK YOU.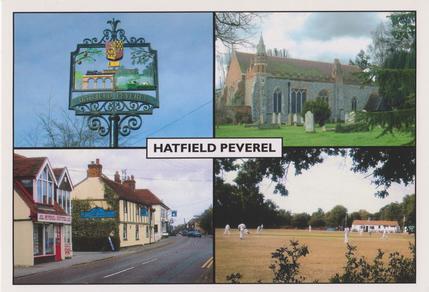 You can follow the Parish Council on social media for news and updates:
The Clerk to the Parish Council is Mrs Sarah Gaeta. To arrange an appointment to see the Clerk in person, please telephone between the hours of 9:00 and 13:00 Monday, Wednesday, Thursday and Friday, or email. Contact details are shown below.
The Parish Council office is currently closed to ALL visitors. Should you wish to contact the Clerk, please telephone or email. No appointments are available at this time.
Contact Information