Welcome to the official website of Hatfield Peverel Parish Council.
This website contains Parish Council information, as well as details and links to other organisations and clubs within the villages of Hatfield Peverel and Nounsley.
The Parish Council extends its sincere condolences to Her Majesty The Queen and members of the Royal Family on the death of His Royal Highness The Prince Philip, Duke of Edinburgh.
Due to the ongoing Covid-19 pandemic, the Parish Council is advised not to offer physical books of condolence for residents to sign. However, there is an online condolence book available here:
www.royal.uk
The Royal Family suggests that members of the public may wish to consider making a donation to a charity of their choice, or one that the Duke of Edinburgh supported, in his memory as an alternative to laying floral tributes.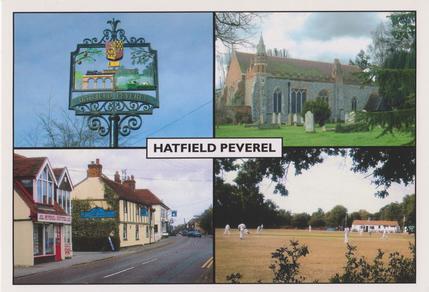 You can follow the Parish Council on social media for news and updates:
The Clerk to the Parish Council is Mrs Sarah Gaeta. To arrange an appointment to see the Clerk in person, please telephone between the hours of 9:00 and 13:00 Monday, Wednesday, Thursday and Friday, or email. Contact details are shown below.
Contact Information